Jyoti Bhushan Pratap Singh Law College was established in the year 2006. It is recognized by Higher Education of Chhattisgarh Government and affiliated under Guru Ghasidas University at that time and it is presently affiliated with Atal Bihari Vajpayee University Bilaspur a State University. The college is approved by Bar Council of India (BCI), New Delhi. The college stretches to invite the outstanding academicians of legal caliber and repute, administrators, jurists and legal luminaries on different occasions to deliver their priceless lectures so as to make our students well equipped with and properly exposed to the practical aspect of law. The college provides good infrastructure facilities such as well stocked Library, Well equipped lab, Training and placements, Well made class rooms, Seminar and conference rooms . Jyoti Bhushan Pratap Singh Law College has professionally trained and highly qualified faculty. The college offers three years undergraduate level Bachelor of Laws (LLB). 
JBPS  has been established by the Government of Chhattisgarh to attain among others, the following objectives
To advance and disseminate learning and knowledge of law and promote research with a view to ensure its proper role in national development.

To develop among the students and research scholars a sense of responsibility to serve society in the field of law by developing skills in regard to advocacy, judicial and other legal services, legislation, law reforms and the like.

To prepare and train lawyers of national and international repute with high moral and ethical values.

To advance the professional education and also to provide adequate orientation and training to judicial officers and others who are involved in the administration of justice
Chairman Desk
We are thankful to all parents who have shown their faith and belief on our institution and admitted their children in Jyoti Bhushan Pratap Singh Law College Korba. Today we have felt proud that we have made available more than their requirement and expectations of the students and their parents. We feel pound to establish as a complete institution. We are willing to inform you about the different activities and facilities available in this instruction through this prospectus.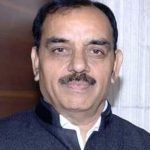 Shri Kishor Sharma
Chairman
Administrative Body Of Kamla Nehru Mahavidyalaya
Principal Desk
"Ignoratia juris non execute" means ignorance of Law is no excuse. To make people of Korba a scheduled District legally literate on 01 Sept 2006 on Friday this Jyoti Bhushan Pratap Singh Law College was established. It was the time when the students have to migrate nearby District to take Degree of Law, Where they faced lot of problems. Parent who were afraid to send their girl child and cannot send their child away from home due to other reason and Poor parent who have problem of finance.  To solve the problem and to provide quality legal education to the students this college was started with only 80 Student today there are more than 200. Student of this college are serving the nation in judiciary and related field and some are also in abroad. I welcome your decision to take admission in this college and promise to give all legal support to students. I also dedicated to make society to run by rule of law.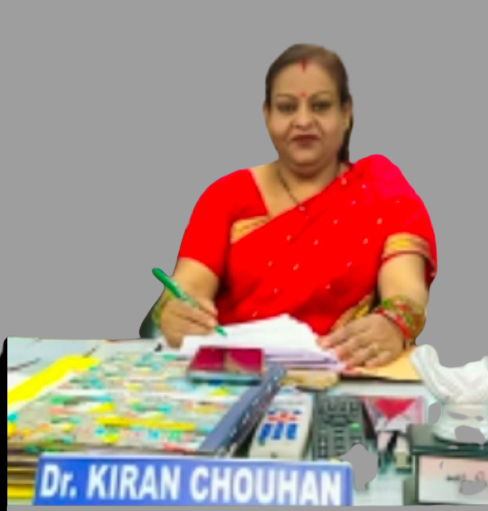 Dr.Kiran Chouhan
Principal
JBPS Law College Korba
Legal Aid Center
With the advisory of National Legal Service Authorities and state legal service authority and with co operation of District Legal Service authority our college is running with Legal aid center where nearby people are helped by Para Legal volunteers of our college during all working days in working hours.
Special Contribution To The Society 
The Students Of This College Help In Different Activities Of District legal Services Authority .Like National Lok Adalat & Other Programs .